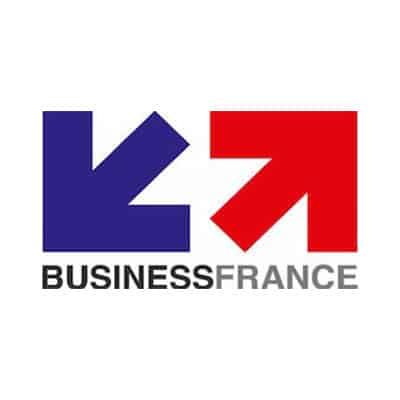 Future Food Tech
Danielle will be at the Future Food Tech conference and workshop in New York from June 2 to June 7.
Food Tech is defined as the use of technology in either agribusiness' economic model or in the selection, production, and distribution of a food product. With these innovations comes major business opportunities and the ability to respond to large-scale, global challenges, such as, feeding a growing population, alleviating malnutrition in certain regions and providing support and services for food allergy sufferers or those with chronic cardiovascular or metabolic illnesses.
France is ranked at the top of the Food Stability Index and is classified not only as the country whose habitants eat the best but also where issues such as food waste and nutrition are best managed.
Thanks to these advantages, France has a unique and valuable role to play in the American food tech industry. In fact, with major issues to address, such as, food waste, traceability, food security and resource management (a field in which France leads), investments increased by a factor of six between 2013 and 2015.
Today, there exists an extremely favorable environment for the creation of an acceleration program for innovative PME/ETI Food tech startups looking to enter the American market. Such a program would allow Business France to position itself as an essential and innovate player in the FoodTech industry in the United States and across the globe.
Project: Create the first acceleration program for French food tech businesses
Participating business:
PMEs (European business classification meaning 10-25 employees)
ETIs (European business classification meaning 251-5000 employees)
Innovative start-ups.These companies have the financial and human resources necessary (technical ability, English) to enter the American market.
R&D Manager
Key success factors
An ultra-rigorous selection process to select only 5 stand-outs from the world of French food tech allowing for personalized and qualitative support and consultation;
A 100% American selection comity composed of complimentary profiles (Venture Capitalists, start-ups, academics, retail, large agribusiness groups) will evaluate and confirm the potential the firms' potential for the American market;
Close collaboration with competitiveness clusters, the French administration for business development, French regional governments, associations, French Food tech etc.
Organization and Content of Acceleration program
Beforehand
Recruitment of companies to be candidates
Selection of laureates; The selection of these 5 innovative food tech start-ups/PME/ETIs will be made by a committee of American experts working in the field and positioned to evaluate their potential on the market
Selection of R&D leadersBusiness France North America – Projet Food Tech 2017 2Jury Composition

1 Venture Capitalist
1 academic
1 member from a large retailer: Walmart/Kroger/Amazon/peapod/Fresh Direct
1 member from a food tech startup
1 startup accelerator eg. Food-X/Indie Bio/Chobani

Coaching for participation in program while laureates are in France: coaching, strategic positioning, and market access.
During the program (1st week of June – June 2nd to 7th 2017)
1) Phase 1: Press Conference before the conference with French & American journalists (foodtech/business/general media) for the launch of the food tech Acceleration Program
2) Phase 2: Training Workshops in New York June 2nd and 3rd 2017
Workshop Themes:
Networking in the US: the dos and don'ts;
Overview- English Communication tools
Good business practices in the US
Overview of the US food tech Market;
How to pitch on the phone;
How to send the perfect email;
3) Phase 3: Guided visit- Future Food Tech Show; New York June 6th to 7th 2017
Conferences
Networking
7-minute Elevator Pitch Opportunity to pitch in front of 250 major food tech
players: VCs, investors, giants from retail and agribusiness, trendsetters, start-ups…
This is the leading global Food tech meetup (meetings between Monsanto and
Climate Corp take place here)
Custom B2B meetings
Options:
– Set-up VIP space at Future food Tech for organization of B2B meetings
– Set-up networking/meetup party with wine and cheese for food tech program laureates and start-ups in the field (Gotham Greens, impossible Foods, The Sage Project…)
Follow-up
– Regular post-event communication with participating firms
– Guidance for development and how to go farther with relationships started during program
Program Duration
1 week for the first edition.