Councilmember Mary M. Cheh, Ward 3 Councilmember of the Council of the District of Columbia, is speaking at the third annual D.C. Food Tank Summit, Let's Build a Better Food Policy, which will be hosted in partnership with George Washington University and the World Resources Institute on February 2, 2017.
Serving on the Council of the District of Columbia since 2007, Councilmember Cheh is currently the Chair of the Committee on Transportation & the Environment. She is a tenured constitutional law and criminal procedure professor at the George Washington University Law School. In the last seven years, Councilmember Cheh has introduced more than 400 separate bills and led five major Council investigations, championing legislation to protect the environment and improve the health of District residents
Food Tank had the chance to speak with Councilmember Cheh about her background and current work towards making Washington, D.C., a healthier place to live.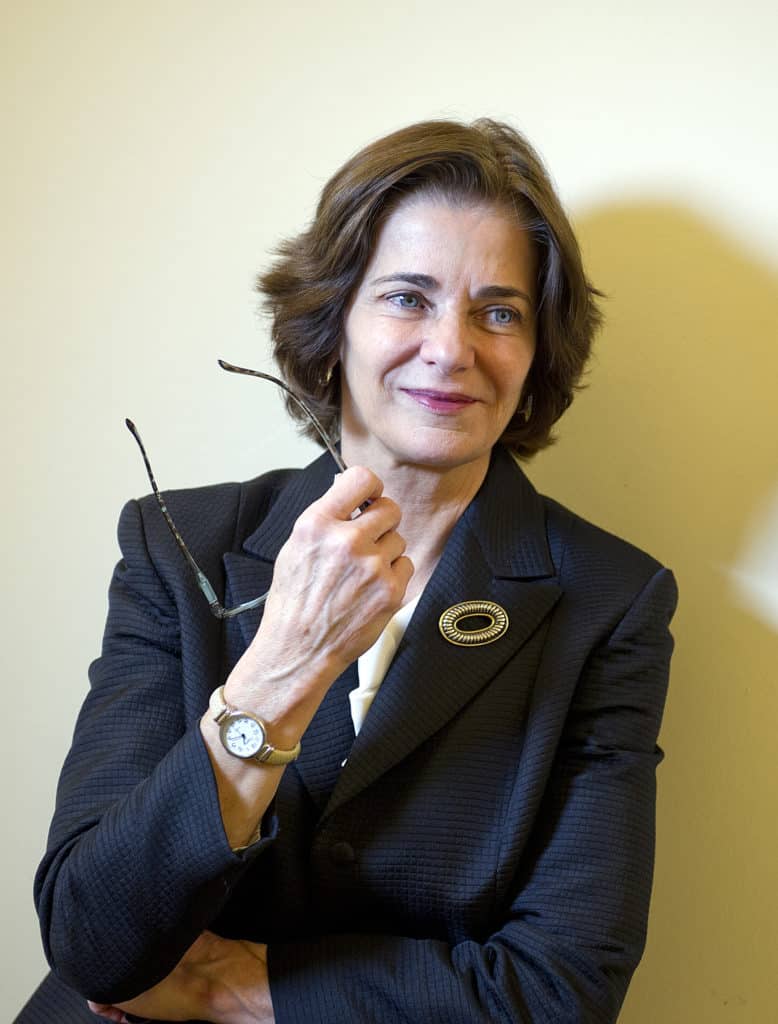 Food Tank (FT): What originally inspired you to get involved in your work?
Mary Cheh (MC): I was first elected to the D.C. Council in 2007, and soon afterward I started visiting different neighborhoods in the District to better understand challenges facing District residents. I found it deeply troubling that many children and adults in the District were facing food insecurity and living with diet-related diseases like obesity. With the help of the incredible advocates around the District, I learned about some of the causes of these problems. While some neighborhoods in the District were full of grocery stores and farmers markets, many neighborhoods, particularly where our low-income residents lived, lacked fresh food retail. In addition, our children were not receiving healthy meals in schools, and there was very little land in the District where people could grow their own food. I set out to address some of these problems with a series of legislation, including the Food, Environment, and Economic Development in the District of Columbia (FEED DC) Act of 2010 and the Healthy Schools Act of 2010. These laws helped make the District a healthier place to live and a leader in local food policies in the United States. We still have significant work to do, but I consider these laws great first steps.
FT: What makes you continue to want to be involved in this kind of work?
MC: I know this work makes a real difference in the lives of our residents. Individuals that receive SNAP, WIC, or Medicaid benefits can now stretch their dollars further at farmers' markets because of the District's Produce Plus program. Children are asking their parents if they can grow their own vegetables at home like they do in their school garden (there are now over 75 school gardens operating in D.C. Public Schools).
And I know there is more that we can do to make the District a more healthy, sustainable, and equitable place to live. That's why I created the D.C. Food Policy Council through the Food Policy Council and Director Establishment Act of 2014. This group of dedicated experts, organizers, and community leaders started to convene over the last year and is already bringing together community members, developing a deeper understanding of food policies that impact the District and surrounding region, and making recommendations to the Council about ways to strengthen policies around local food businesses, labor, procurement, food equity, and other important issues in the District.
FT: Who inspired you as a kid?
MC: My first-grade teacher was a nun who was very kind and cheerful. She must have seen something in me, because she gave me extra math homework to do all summer before I went out to play. I did all the homework because she gave it to me. Years after I was in her class, I would go back and visit her and she was always cheerful and happy to see me. I know a lot of people have stories like that about inspiring teachers. I would love for every kid to have someone like that in their lives.
FT: What do you see as the biggest opportunity to fix the food system?
MC: I believe that local and state governments can take significant steps to improve their local food systems. As laboratories of democracy, local and state governments can move the needle faster than the federal government and can pilot innovative programs and ideas that, if successful, can be models for other states and for the country. We can also be more responsive to the needs of our constituents and create policies tailored to work for them. Especially in this next administration, local and state policymakers are going to be our best chance to continue making our communities healthier, greener, and more equitable.
FT: Can you share a story about a food hero who inspired you?
MC: When I was working on bringing gardens and healthy meals to schools in the District, I learned about Alice Waters. I was so impressed by what she had done, first in Berkley and then in other cities around the country, to create edible schoolyards. I especially liked the idea of helping kids understand where their food comes from and reconnecting with the earth.
FT: What's the most pressing issue in food and agriculture that you'd like to see solved?
MC: I would like to see more local governments and school districts recognize that when a child is in school, we are responsible for the whole child. That means not just teaching them to increase test scores, but making sure they learn healthy habits that they will carry with them into adulthood. Every child should learn how to cook and eat healthy meals, how to be physically active on a daily basis, and how to connect with the earth through garden and outdoor programming. It's also vital that the school buildings themselves are free of environmental hazards such as lead in paint and drinking water, bus exhaust and other toxins in the air, and other hazards that we still regrettably see in our schools.
FT: What is one small change every person can make in their daily lives to make a big difference?
MC: Volunteer your time and donate to food banks and soup kitchens year round. These organizations often get an influx of volunteers and donations around the holidays but struggle over the rest of the year. Pick an organization near you and volunteer regularly, get to know their system, and be a volunteer they can rely on.
FT: What advice can you give to President Trump and the U.S. Congress on food and agriculture?
MC: I would encourage our elected leaders to listen to their constituents. No matter their politics, everyone wants to have a grocery store in their neighborhood, healthy school meals for their children, and safe drinking water in their taps. I hope the next administration will make decisions that are in the best interest of the vast majority of Americans. Finally, it's high time the District of Columbia is granted statehood so that residents of the District can exercise their full Constitutional rights as U.S. citizens.