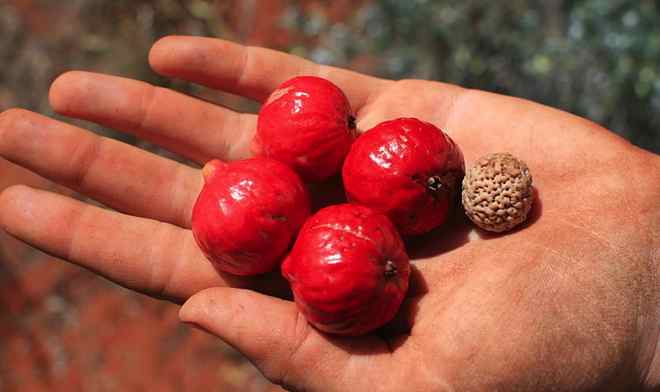 The Australian desert peach known as quandong contains twice the vitamin C of an orange and produces an edible nut.
Macadamia nuts boast a range of health and nutrition benefits. Originally enjoyed by Australian Aborigines, macadamia products are now popular worldwide.
The bush tomato has long been an important food source for Australia's Indigenous people, rich in nutrients and taste.