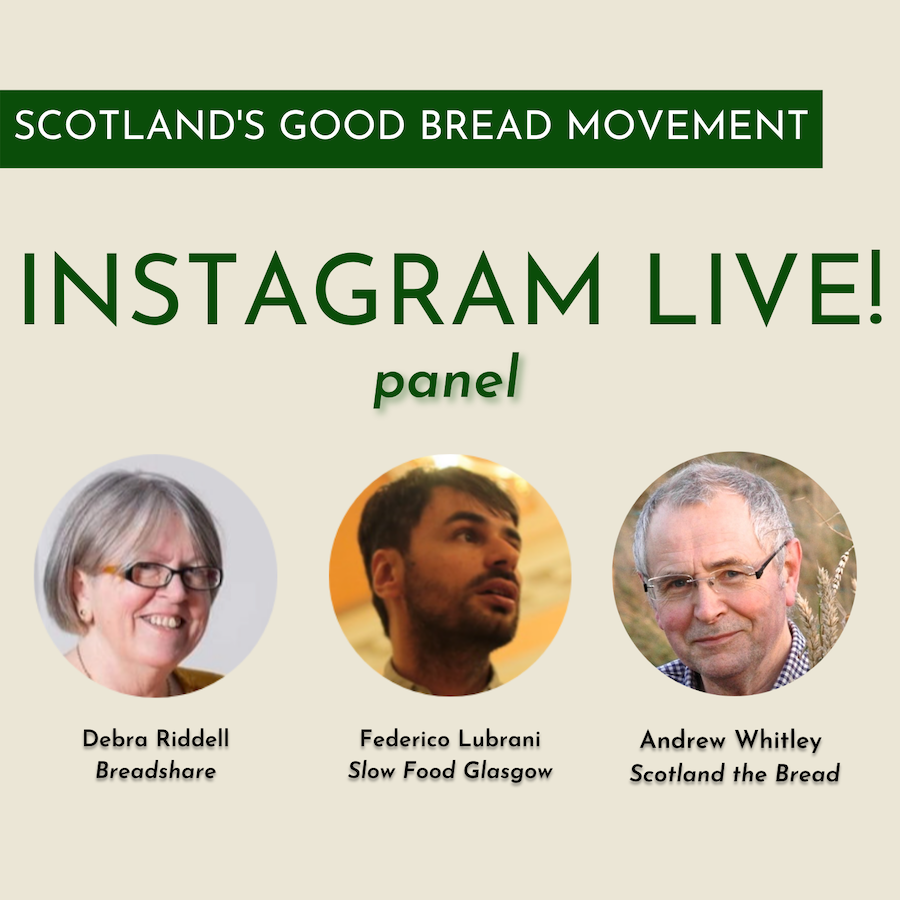 Instagram Live Panel on Scotland's Good Bread Movement
In this Instagram Live Panel, Food Tank will welcome leaders in Scotland's good bread movement. Panelists Debra Riddell, Andrew Whitley, and Federico Lubrani will discuss Scotland's movement to improve the quality of wheat, expand access to good bread, and restore a connection with our food.
This Instagram Live is part of our Countdown to Fringe series, which features conversations with Scotland's food leaders as we prepare to bring Food Tank's climate-focused musical, WeCameToDance, to the Edinburgh Fringe Festival in August 2021.