The U.N. Food and Agriculture Organization (FAO) reports that approximately one-third of food produced for consumer consumption is lost or wasted every year. Andrew Shakman, CEO and co-founder of LeanPath, offers a unique solution to this problem: "focus on source reduction."   
Created in 2004, LeanPath offers the world's first automated food waste tracking technology to change the way foodservice operators approach the food in their kitchens. "Today, many foodservice operators are just managing risk," says Shakman. "They are afraid of running out of food, so they make too much. They are concerned over food safety, so they act too cautiously and throw out safe food. Some stores even merchandise improperly and put good food out for display, knowing they will never sell it."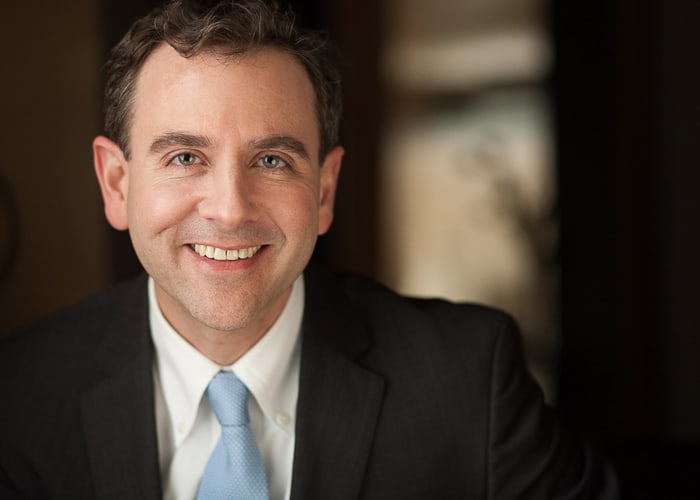 LeanPath tries to provide a complete food waste prevention platform, including data collection hardware tools, cloud-based waste analytics, and expert coaching. "There is a central understanding within our business that measurement drives change and is critical to implement," Shakman notes, "not just as a mechanism to collect data, but also as a mechanism to change behavior." With these tools, LeanPath hopes to give foodservice operators a better understanding of how to reduce food waste in the workspace.
Shakman explains, "starting off, we knew that food prices were growing faster at the wholesale level than menu prices were, and that restaurants would not be able to pass these costs along. As a result, LeanPath initially applied lean six sigma thinking to the food business in the hopes of alleviating the pain these foodservice operators felt." However, Shakman and his team soon broadened the scope of their efforts upon learning the environmental impact of wasted food. "This impact reaches many bases such as greenhouse gases, land use, linkages to hunger, soil health, and even water sources," Shakman states. "It was just amazing as we peeled back the onion and learned about all these connections that made us realize that if we fix this problem, we fix a whole bunch of other problems."
LeanPath now works with more than 1,200 kitchens, in more than 20 countries with clients including IKEA, Aramark, Sodexo, and Google. A large part of the company's efforts focus on sustainability in cities around the globe. Shakman wants people to understand that "with food waste being putrescible and representing such a big part of a city's infrastructure equation, cities have to be an active participant."
In the hopes of achieving this focus, LeanPath formed "several partnerships with organizations such as StopWaste in the San Francisco Bay Area, The San Diego Food Systems Alliance with Hennepin County in Minnesota, and even Metro near its headquarters in Portland, Oregon." Shakman notes that in all of these partnerships, "LeanPath brings tools into food waste generators, and does so in cooperation with local municipalities." With these operations in place, the company's technology, analytics, and coaching have empowered culinary teams to prevent 20 million pounds of food from being wasted since early 2014.  
Shakman says that better technology in recent years has improved the company's ability to help reduce food waste. He states that "too often with data collection exercises, companies create a process that permits people to participate in creating data, but they never let people see the benefit of that data." Instead, LeanPath's efforts make the process of data collection valuable for everyone involved. "Part of that has been the design of our interface and integrating scales or the captured photos of thrown away items," says Shakman. "This way people can pay attention to what they are throwing away, learn from it, and better understand the impact they are having on the food system."
Shakman is optimistic about food waste trends overall. Increasingly, he says, there are more "conversations about food waste happening on a more strategic level." While Shakman will continue his work at LeanPath to end global food waste, he and his team do not feel alone in this cause: "At the end of the day, we are seeing a community of Waste Warriors who are well-versed on the problem starting to form."