Indigenous communities in the remote northern portion of Canada's province of Ontario are expanding efforts to mitigate the impact of high food costs and a general lack of available nutritious fruit and vegetables in supermarkets by increasing crop production.
A standard basket of food—known officially as the Revised Northern Food Basket—costs twice as much in the north as it does in the more easily navigated and densely populated south, despite government grocery subsidies introduced through the Nutrition North Canada (NNC) program in 2011, according to a report from Food Secure Canada (FSC).
 A food basket for a family of four for a month costs CAD$1,909 (US$1,490) in the Attawapiskat First Nation on James Bay, but only CAD$847 in Toronto, Canada's biggest city, the non-profit alliance said in "Paying for Nutrition: A Report on Food Costing in the North." The price samples included in the proxy basket represent the disparity between the cost of living in north and south.
In northern Ontario—where 33 First Nations communities living in remote regions require food and other supplies to be flown in—the situation is exacerbated by high transportation and energy costs, inaccessibility to food at times due to disruptive weather, fewer grocery stores, and greater potential for damage to such perishable goods as fruit and vegetables.
High food prices jeopardize access to nutrition, food security and food sovereignty—the right of nations and people to control their own food systems outside the market system.
Diets throughout northern Ontario include traditional foods from the land such as moose, fish, and berries. These hunted, fished, or gathered items are also known as traditional foods, forest and fresh water foods, wild food, and country food: and they all exist outside the market system. Traditional foods often grow in the wild, but are usually managed or stewarded—their place within the ecosystem understood by the people who live with and depend upon them, an essential part of the overall regional diet. Historically, domestic crop production has occurred in some communities.
Over the past two growing seasons, the Ontario Indigenous Neighbours program, coordinated by the Mennonite Central Committee at the request of First Nations, has been providing seeds, tools, and other supplies purchased through a fundraising campaign to plant raised bed gardens and ultimately improve food sovereignty. This year, the program expanded to Mattagami and Sachigo First Nations, bringing the number of involved communities to nine.
Communities are producing more potatoes and onions—crops that keep in storage over the long term—but they are also growing lettuce, beans, rhubarb, and tomatoes, which benefit from fertile soil packed with nutrients in the region. Despite extremely cold winters, when temperatures can plummet as low as minus 40 degrees Celsius (minus 40 degrees Fahrenheit), summers in northern Ontario are warm and conducive for gardening.
"It's more about…relationship with one's body through eating whole, fresh foods and getting great exercise; relationship with the land, the soil, and what grows; relationship with children and families who learn and help to grow food; relationship with those who share food with us," says Patty Everson, nurse manager of the Home and Community Program managed by Windigo First Nations council.
Sowing Reconciliation
For the Indigenous Neighbours program, which simultaneously supports artists and clean drinking water initiatives, the community gardening project is also about aiding sovereignty.
"We're actively working to respond to calls to action from the Truth and Reconciliation Commission to begin the process of healing and peace building with indigenous partners, relying on their knowledge to guide our collective work projects," says Lyndsay Mollins Koene, Coordinator of Indigenous Neighbours, referring to a call to action delivered in 2015 by indigenous people urging governments, communities and faith groups to heal the devastating legacy of residential schools, which led to forced assimilation and abuse of indigenous people in Canada.
The program supports remote northern First Nations starting to plant for the first time and those who have had a tradition of gardening.
"We hear that Viking potato varieties are growing very well, and we've had a request for Yukon Gold potato seeds," Mollins Koene says. "Some gardeners have also asked for chicken wire to help keep animals from wreaking havoc before harvest, so we hope to provide that this spring."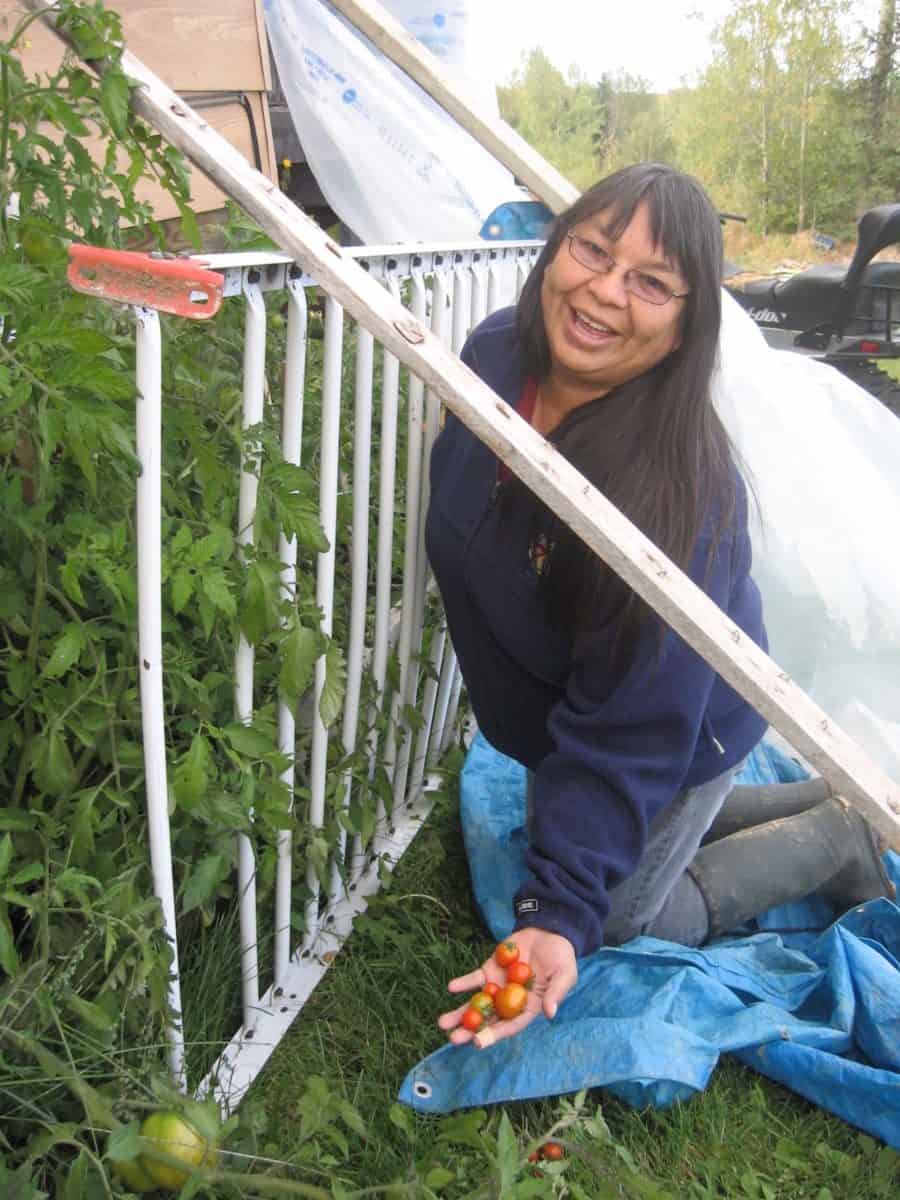 While definitive statistics for northern Ontario are unavailable, PROOF, a food insecurity policy organization, reports that a quarter of indigenous households in Canada not living on reserves are food insecure, compared to 12 percent across all Canadian households.
In 2012, Canada was sharply criticized by a report from Olivier De Schutter, former United Nations (UN) special rapporteur on the right to food from the UN Human Rights Council, after an official visit. De Schutter was concerned about the deep and severe food insecurity faced by indigenous people in Canada living both on– and off–reserve in remote and urban areas, recommending various measures to address the disparity, including introducing a national food policy.
Although FSC found a vast discrepancy in north-south food prices, NNC, a national government agency, said it has succeeded in reducing prices of eligible food and increasing the amount of perishable food available in isolated northern communities.
"Between April 2011 and March 2015, the cost of the Revised Northern Food Basket for a family of four was on average 5 percent or approximately CAD$94 per month lower than in March 2011," NNC reported, stating that food prices elsewhere in Canada increased by almost 10 percent during the same period, citing official data from Statistics Canada.
The average volume of eligible items shipped to northern isolated communities increased by approximately 25 percent between 2011 and 2016, according to NNC.
Photos courtesy of Members of Sachigo Lake First Nation.