Award-winning journalist, author, and media executive Diane Brady will be speaking at the inaugural New York City Food Tank Summit, "Focusing on Food Loss and Food Waste," which will be held in partnership with Rethink Food Waste Through Economics and Data (ReFED) and with support from The Rockefeller Foundation and The Fink Family Foundation on September 13, 2017.
Brady works with entrepreneurs, business leaders, and organizations seeking to strengthen their thought leadership and impact with the audiences they want to reach. That includes working with a growing eco-system of writers, producers, and other creative talent to produce newsworthy mobile video, op-ed pieces, media sites, books, and events that explore the future of business. Brady is especially focused on creating opportunities to highlight global perspectives and new voices on critical issues.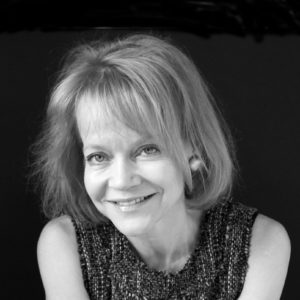 Brady became a journalist at 15 years old to meet her favorite band and has been asking questions ever since. She has interviewed many of the world's leading business and political figures, independently and for employers like Bloomberg Businessweek, The Wall Street Journal in Hong Kong, Maclean's magazine in Toronto, and the U.N. Environment Programme in Nairobi. Her book, Fraternity, was named one of Amazon's best books of 2012 and nominated for the NAACP Image Award. She is currently collaborating on another book.
Food Tank spoke with Brady about her vision to connect people and change the world through beneficial partnerships.
Food Tank (FT): What originally inspired you to get involved in your work?
Diane Brady (DB): Curiosity. I love to find out what motivates people, what's happening, and then connect the dots to understand what's around the corner.
FT: What makes you continue to want to be involved in this kind of work?
DB: Every day, I learn something new. I've also moved from connecting the dots to connecting people as I think the only way to change the world is through partnerships in which we each play to our strengths.
FT: Who inspired you as a kid?
DB: My mother inspired me. She left home at 17, became a flight nurse and midwife, married a man outside her religion, and only asked of her three daughters that they be curious, kind, and true to themselves.
FT: What do you see as the biggest opportunity to fix the food system?
DB: I'm inspired by the move to urban agriculture, energy-efficient protein sources like crickets, and attention to the conditions of workers and animals in the food chain. The biggest opportunity is to get people more involved in the process of creating food—from growing it to preparing it.
FT: Can you share a story about a food hero who inspired you?
DB: I don't have one hero. I believe in ecosystems and partnerships to get things done. I'm inspired by the efforts of influencers like Jamie Kennedy and Michelle Obama to foster interest in good food at the school level. I'm intrigued by what Kimball Musk is doing on that front. I think nutrition activists like Kenya's Ruth Oniang'o achieve similar gains against daunting odds. We also need corporate buy-in to move the needle, which is why I admire business leaders like Gary Hirshberg of Stonyfield Farms and Paul Polman of Unilever. They genuinely try to do the right thing at scale, which isn't easy.
FT: What's the most pressing issue in food and agriculture that you'd like to see solved?
DB: If I had to pick, I guess I'd say food waste. With new technologies, I hope we'll get much better at enhancing production, distribution, and nutritional value along the food chain.
FT: What is one small change every person can make in their daily lives to make a big difference?
DB: Eat less meat.
The NYC Food Tank Summit is now Sold Out. Register HERE to watch the livestream on Facebook. A few tickets remain for the Summit Dinner at Blue Hill Restaurant with a special menu from Chef Dan Barber. Apply to attend HERE. If you live in New York City, join us on September 14 for our FREE outdoor dance workout led by Broadway performers called Garjana featuring many great speakers raising awareness about food waste issues. Register HERE.