The first commercial rooftop greenhouse in the United States, Gotham Greens, is coming to Baltimore. The agtech startup is building a 100,000-square-foot hydroponic greenhouse at the Bethlehem Steel Plant, a former steel mill, and will open early next year.
"We are excited to bring our brand of local, high quality, and sustainable produce to the mid-Atlantic region," says Viraj Puri, CEO and co-founder of Gotham Greens.
Baltimore will be the third city for the agtech startup after New York City (NYC) and Chicago. The expansion will create 60 new jobs and offer fresh greens like arugula, lettuce, and basil to Mid-Atlantic food co-ops, restaurants, and other food customers. The facility will use 100 percent renewable energy and recycled irrigation water.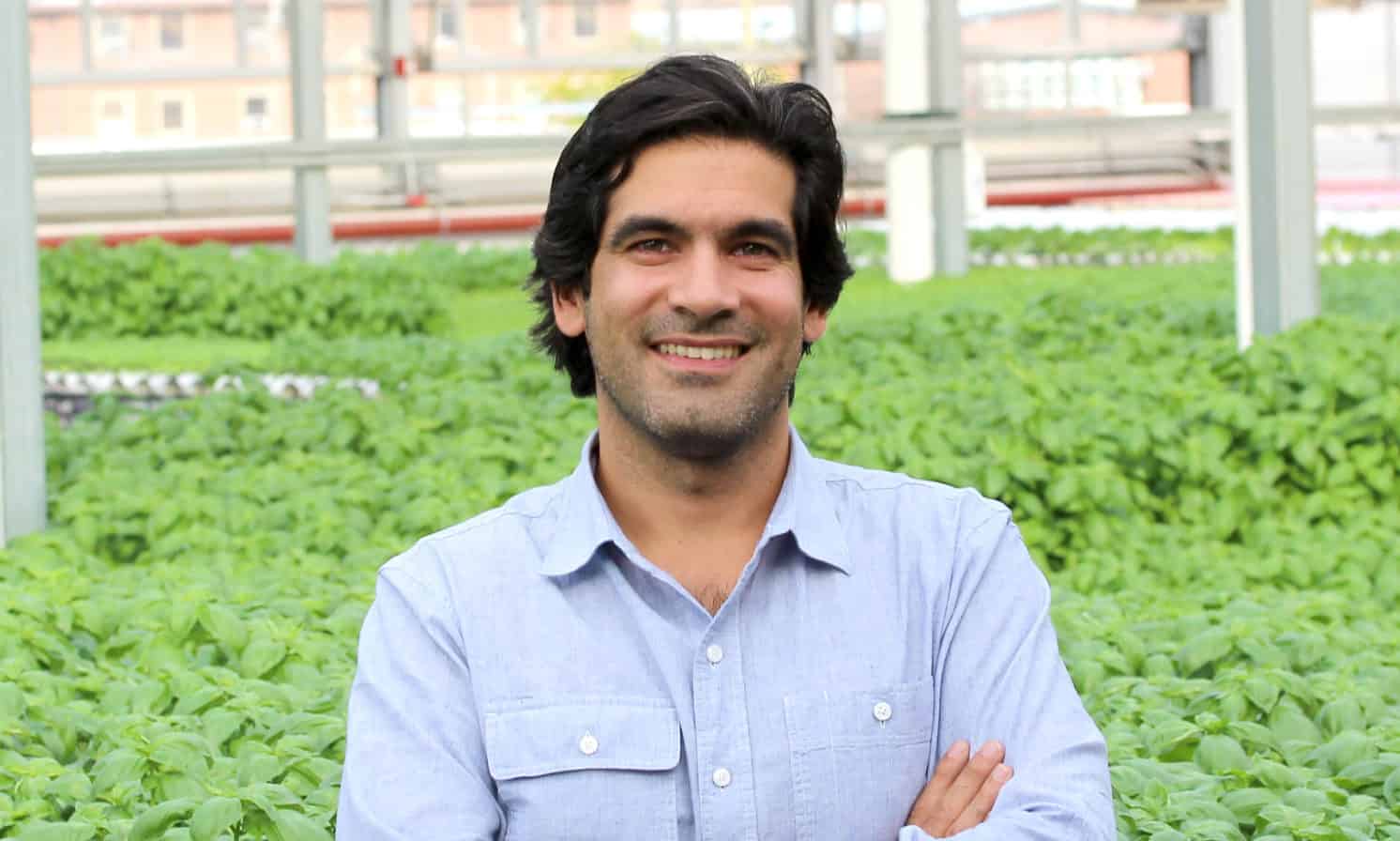 Baltimore "felt right" to Puri, because Maryland has a rich heritage of food producers and recognizes urban farming as a driver for economic and community development, he says. In addition to providing fresh greens, Gotham Greens plans to create a positive social impact in Baltimore. The company partners with food rescue organizations and other nonprofits in both Chicago and NYC.  "We donate thousands of seedlings each year to local environmental education programs in both cities and intend to establish similar relationships in Baltimore," says Puri.
Besides societal engagement, Gotham Greens has centered its effort and mission on urban revitalization. Puri believes that producing commercial volumes of locally grown food combines well with making cities more sustainable. "We recognize the opportunity to grow highly perishable produce in cities to provide fresher, flavorful, and more nutritious products. The proximity to a population dense urban marketplace allows us to harvest each morning and deliver locally," says Puri. Although cities do not offer much arable land, other possibilities like repurposing underutilized sites such as the mill in Baltimore and a former bowling alley in NYC are available for agriculture entrepreneurs like Gotham Greens. This allows farming to happen anywhere irrespective of space constraints and climate conditions.
According to Puri, organic certification aims at addressing soil health and agricultural runoff, which do not exhaust all possible impacts of farming. "The organic standard is in many ways the gold standard, although it does not address other issues such as water and energy use, worker welfare, and food safety," adds Puri. Gotham Greens focuses on methods resulting in minimal impact to natural ecosystems. For example, their greenhouses use less water and rely on biological pest control instead of chemicals.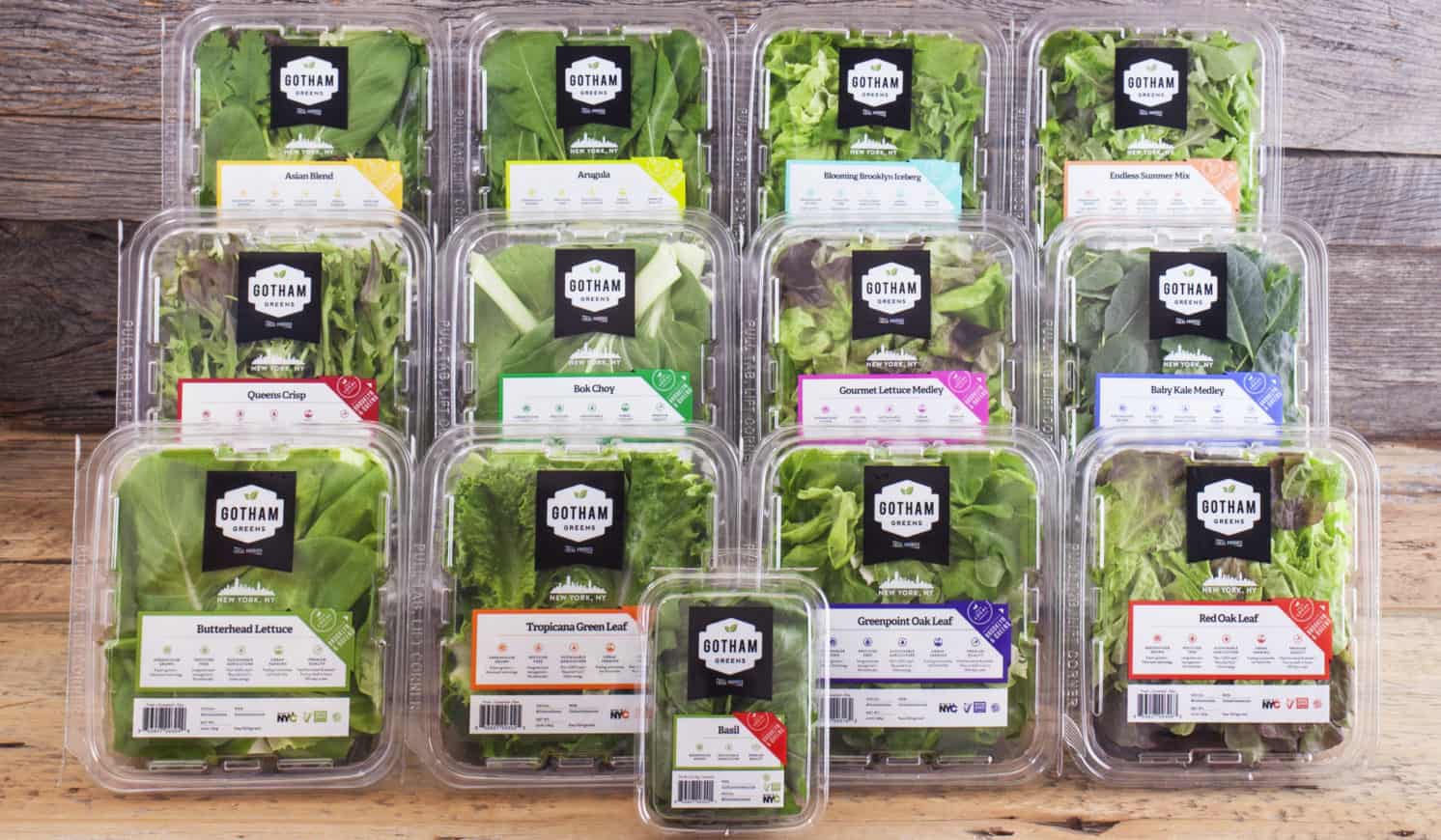 "Thoughtfully practiced hydroponic cultivation in many ways meets or even exceeds the high standard set by organic certification standards," comments Puri. He believes there are "many ways" to be a responsible and sustainable farmer. For Gotham Greens, this means reduced environmental impact, year-round jobs with livable wages, and strict third-party audits on food safety.
"When we built our first urban greenhouse back in 2011, there was really no precedent for what we were trying to accomplish". The company had to create its own blueprint for a commercial urban agriculture greenhouse.
"Now that we've proven the commercial viability of our business model, we are getting ready to take it on the road to become a local produce brand on a national scale," says Puri.
Photographs courtesy of Gotham Greens.