"As farmers, we're temporary caretakers of a small portion of this land," says Chris Scheer of Scheer Family Farm in Lowden, IA. "It's up to us to teach the next generation to love and care for the land we have."
The family's passion for looking forward stems from their unique farming background, beginning only 20 years ago. "We moved to our farm in the summer of 1998. We're the first generation on this farm. Our kids grew up as the second," says Scheer, a Niman Ranch farmer. "This was originally my great-grandfather's farm, but it had gone down another line of the family for two generations." Scheer took the first opportunity that arose to rent and move onto the land with his wife, Joan.
Scheer began the farm first only growing hay, corn, and soybeans while he worked other jobs in cities to support his lifestyle. "There were many long days and long nights," says Scheer. "Farming is all I ever wanted to do. I've worked numerous jobs since high school, but I never gave up on my passion to farm."
According to Scheer, joining Niman Ranch six years ago helped him secure his family farming way of life as the farming community around him changed. "Farms in our area are only getting larger, with fewer farmers running them. Our schools, businesses, churches, and communities in general suffer without those farm families," says Scheer.
Family farmers, says Scheer, are the future of not only their communities, but also of agriculture. "There are some amazing things going on in agriculture these days, and many of those things are happening on not-very-large farms," says Scheer. "More often than not, these are the people that are very passionate about what they're doing… They continue to do it day after day, because they truly believe in what they're doing."
The key to encouraging more farming families is supporting the next generation and their newly arising families, says Scheer. "I want to do everything I can to help young and beginning farmers get started and maintain their operations because I've been there, too… Young and beginning farmers will only help our communities grow and thrive for the future." Scheer cultivated a passion for farming in his son, Anthony; as the youngest farmer to work with Niman Ranch, Anthony began raising hogs when he was 12 years old and won Niman Ranch's David Serfling Memorial Scholarship in 2014.
For Scheer, supporting the next generation of farmers includes protecting the land they'll one day come to farm with sustainable farming practices and humane animal care. The family uses crop rotation and grassy waterways, and their sows enjoy pasture time in both the winter and summer. "We hold the land in trust and make our livelihood from it, hoping only to pass it onto the next generation in better condition than when we started. It's what every farmer should want for their farm," says Scheer.
Photos courtesy of Chris and Joan Scheer.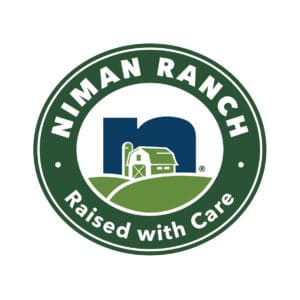 Farmer Friday is a monthly series featuring livestock farmers selected by Niman Ranch, a network of more than 700 family farmers raising livestock in a traditional, humane, and sustainable way. With more than 40 years as an industry leader, Niman Ranch works with small, independent family farmers and ranchers across the United States to encourage better food system practices. All Niman Ranch pork, beef, lamb, and prepared products are certified under the Certified Humane® program and available nationwide at both food service and retail locations.