In the United States, up to 40 percent of food produced for consumer consumption becomes waste between field and fork. Timothy Childs co-founded Treasure8 to address this challenge. The company's ethos, according to Timothy, is based on the idea that "We have to move as fast as we can and as big as we can because there is no time to waste. Period. To do so, we need to look at the entire supply chain and create and implement innovative end-to-end solutions to make change on a global level."
Based on Treasure Island in San Francisco, Treasure8 begins with leftover or ugly fruits and vegetables from farmers' fields and unwanted produce from food processing facilities. These normally become waste, but Treasure8 diverts some of them and turns them into nutrient-dense chips. "We can take these very large waste streams and we can upcycle them into safe, tasty, healthy products and ingredients that can work at large scale distribution. We believe we've cracked the code on how to do this." Childs says.
This is the groundwork that Childs believes can disrupt and evolve the food system. By creating new machinery,  recipes, and relationships to systematically repurpose food waste, he says, Treasure8 is aiming to optimize global food supply chains. The opportunity, he explains, is enormous: "Humankind has never had such a large system before and yet it is the most inefficient. Until recently we haven't had such a demand to tighten up the inefficiencies, and we've never had access to advanced communications, technologies, and know-how to pull this all together and optimize it. We approach the challenge systemically, with a regenerative mindset in creating scalable, adaptable, and efficient systems."
Treasure8's Ground Rules chips are made solely of organic beets, apples, and sweet potatoes, and produce makes up 25 percent of each cookie as well. Childs has designed the chips to be tasty, nutritious, and practical. "Since there's no oil, if you store it correctly, it has a long shelf life, which gives us opportunities for developing countries where there's no cold chain, and for emergency rations, disaster recovery, things like that."
Treasure8 has co-developed and patented new machinery in partnership with the U.S. Department of Agriculture (USDA) to make these lines of food products and ingredients possible. An example is the low-energy dehydrators for making crispy dried vegetable chips. These machines work quickly to retain micronutrients, colors, and flavors and are themselves powered by food waste.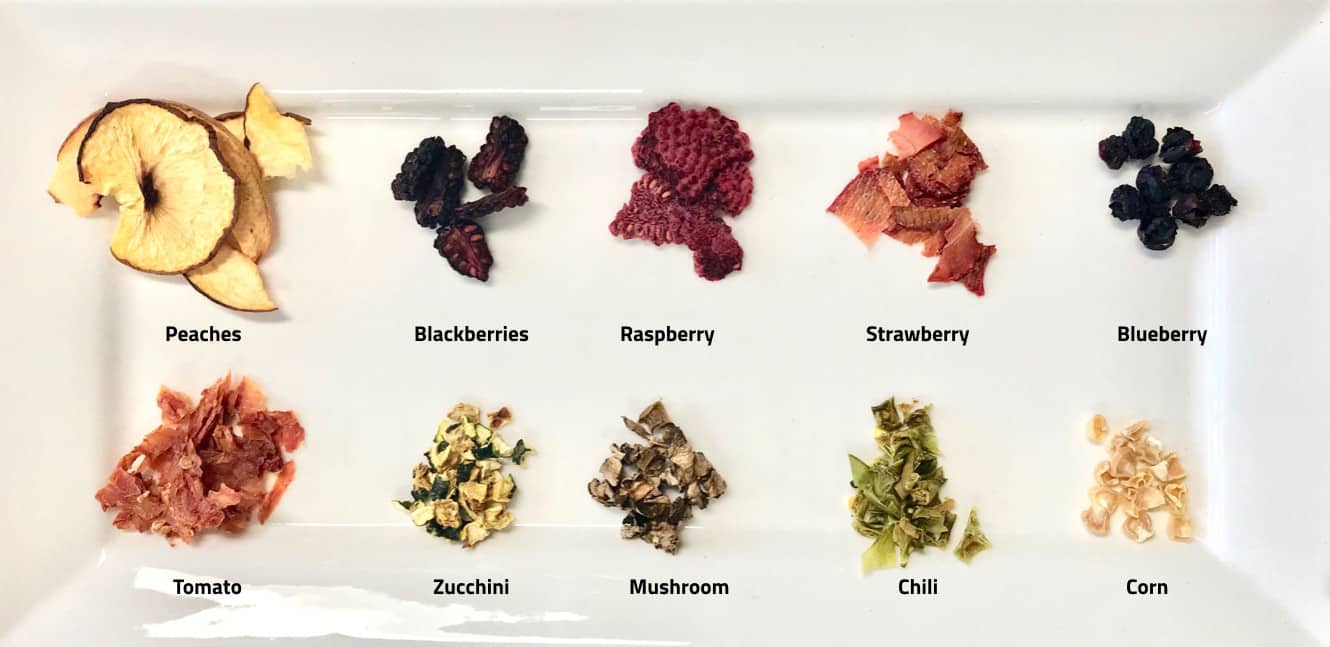 Treasure8 is amplifying its impact by building partnerships to develop and share its techniques and resources. "Through our strong partnership with Treasure8 we developed a patented and transformative technology to add value to food and food waste that I believe will transform the food industry," says Dr. Tara McHugh, Research Leader, Healthy Processed Foods Research Unit, USDA Agricultural Research Service.
The company also recently announced a partnership with Seeds&Chips, an Italy-based organization that connects people and ideas to create food system solutions. Specific plans for the partnership are still secretive, but Childs is enthusiastic. "The whole Seeds&Chips team…they're bursting full of passion, quality, design-thinking, professionalism, and they're quietly creating a global network that is blooming with awareness and solutions about how to solve big challenges in the food system."
Childs aims for each company he founds to serve as an example of what is possible. Like his previous company, TCHO Chocolate, he hopes that Treasure8 will become a connector between different players in the food waste space and a source of delicious and nutritious food products and ingredients. This will enable the company to help "reinvent entire supply chains. Revolutionize and evolve different steps along the way to make it more efficient and make it work."
The Ground Rules vegetable chips are currently available online. In the next few months, the 25 percent vegetable cookies will be available in retail locations and Childs will concentrate on building partnerships and scaling operations. "There is no time to waste," he repeats. "We all have to pull together as fast as possible and be serious in our commitment about how to do this at the largest scale possible and as fast as we possibly can."