Konstantin Zvereff, Co-Founder and CEO of BlueCart, is speaking at the inaugural New York City Food Tank Summit, "Focusing on Food Loss and Waste," which will be held in partnership with Rethink Food Waste Through Economics and Data (ReFED) and with support from The Rockefeller Foundation and The Fink Family Foundation on September 13, 2017.
A native of Barcelona, Spain, Konstantin left home at 18 and earned his undergraduate degree prior to spending two years with the Peace Corps in northern Mozambique. When he returned to the states, Konstantin worked as an "expeditor" at a high-end restaurant in Northern Virginia, learning how to work in an environment where the occasional plate or knife could be thrown at him. He turned his ability to work in a faced paced restaurant into several entrepreneurial endeavors.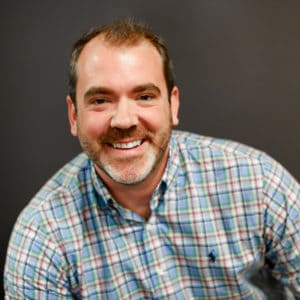 After spending the early part of his career working in investment banking, Zvereff earned his MBA from Georgetown University. During grad school, Zvereff and his partner Jag were assigned an operations project at a national restaurant chain. They spent several weeks watching how restaurants did business, noticing tremendous inefficiencies in the way managers were placing orders at the end of the day. This grad school project gave birth to BlueCart, Inc. in 2014.
Food Tank had the opportunity to find out what inspired Zvereff to use data and democratize technology to empower businesses.
Food Tank (FT): What originally inspired you to get involved in your work?
Konstantin Zvereff (KZ): Jag and I began working on BlueCart back in 2010, but it wasn't until I was working in East Africa in 2013 that we build the courage to focus on realizing our dream. This courage came from a conversation I had with a Ugandan tomato farmer living well below the poverty line. During my brief conversation with her, I realized she had all traits we were missing at the time: grit, resourcefulness, passion, and a relentless determination to succeed. At that point, Jag and I realized that for our dream to succeed we had to dedicate ourselves completely to it and develop those traits that we identified in that Ugandan tomato farmer.
FT: What makes you continue to want to be involved in this kind of work?
KZ: We see technology as a tool to enable business and relationships. Today, only the large wealthy corporations have access to technology and use this in a way to stifle competition. BlueCart aims to democratize technology so that business of all sizes can enjoy the latest and greatest technologies. This enables buyers and sellers to focus on the essence of our industry: hospitality.
FT: Who inspired you as a kid?
KZ: Jacques Cousteau—I thought his life was absolutely fascinating. He engaged in great adventures all over the world and managed to educate many of us on the wonders of the ocean. I admired his constant battle to protect something bigger than him.
FT: What do you see as the biggest opportunity to fix the food system?
KZ: Step number one is for each business to pay close attention to their data. With data, we can highlight the risk and opportunities across the entire food ecosystem. Without data, we are shooting in the dark.
FT: Can you share a story about a food hero who inspired you?
KZ: I recently learned about one of the best restaurants in the world (Blue Hill), who put their ego aside to bring light to an issue greater than them. They invited extraordinary chefs from all over the world to guest cook in their restaurant and share with the greater community how some of the best chefs of our generation use wasted products to cook incredible meals, highlighting some of the best sustainable practices in the hospitality industry.
FT: What's the most pressing issue in food and agriculture that you'd like to see solved?
KZ: We are empowering businesses with their own data by democratizing technology. With numbers in hand, we can identify and tackle issues like food waste and optimal sustainability strategies.
FT: What is one small change every person can make in their daily lives to make a big difference?
KZ: As Barack Obama mentioned during his participation in the Seeds and Chips conference in Milan, "The power of just in time inventory has a tremendous upside for consumers and business operators. If we can just buy what we need, we can all contribute to minimize food waste"
The NYC Food Tank Summit is now sold out. Register HERE to watch the livestream on Facebook. A few tickets remain for the Summit Dinner at Blue Hill Restaurant with a special menu from Chef Dan Barber. Apply to attend HERE. If you live in New York City, join us on September 14 for our FREE outdoor dance workout led by Broadway performers called Garjana featuring many great speakers raising awareness about food waste issues. Register HERE.