Tobias Grasso, President of North America for Sealed Air's Food Care division, will be speaking at the second annual New York City Food Tank Summit, "Focusing on Food Loss and Food Waste," which will be held at the New York University Tishman Auditorium along with Hunter College NYC Food Policy Center, Natural Resources Defense Council, NYU Steinhardt, ReFED, and The Rockefeller Foundation on October 3, 2018.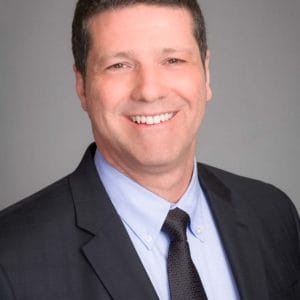 The Sealed Air Food Care division creates packaging solutions that improve food safety, increase operational efficiency, extend shelf life, and reduce resource use and waste throughout the global food supply chain. In April of 2015, Grasso joined Sealed Air to lead Food Care's business in Latin America where he had responsibility for a variety of countries including Brazil, Mexico, and Argentina. His 30 years of experience in the food and agriculture business include leadership roles with Cargill, Nestle, Bunge and Mosaic Fertilizantes do Brasil.
Grasso holds a Bachelors of Business Administration (B.B.A.) in Marketing and Finance from Fundação Getúlio Vargas in Brazil and a certification in Agribusiness from the Harvard Business School Executive Education. Grasso lives in São Paulo with his family.
Food Tank had the opportunity to speak with Tobias Grasso about his relationship with food, passion for farmers, and vision for a stronger food system.
Food Tank (FT): What is your favorite food memory?
Tobias Grasso (TG): I'm Brazilian, but for several years I lived with my wife in the United States and we spent a little over a year in Memphis, Tennessee where we had barbeque ribs in a couple of famous places. My wife was pregnant when we moved, and maybe it was just a coincidence, but all she was craving in her later stage of pregnancy was ribs. Either we went out for dinner to get ribs or I had to rush and pick them up and bring them home. This was special because it was our first child and we both have good memories of the ribs right before our child was born.
FT: Who is your food hero?
TG: The farmers. They work hard to supply agriculture products and persevere despite sometimes volatile markets and adverse conditions.
Farmers are resilient and I say that because for a few years in my career I was responsible for a farming busines—with pineapples and oranges—and the experience helped me better understand the challenges in the farming business and the resilience that farmers have when facing challenges related to weather conditions, diseases, prices, or availability of the market to move their products. I was working for a corporation, but when you are a farmer you are the owner of the property and you face the challenges of your business, which is your whole life. I see farmers go through this every day, going through those hurdles with a drive, and that's why I admire and respect all farmers.
FT: What is the most pressing issues in food and agriculture that you'd like to see solved?
TG: The opportunity to drive better connectivity and build an integrated collaborative network across the supply chain in the food industry. I think everyone in the chain is much more aware and concerned about food waste and food loss issues, but the power that we have collectively in the chain is much bigger than individual efforts. The more we connect the dots from farm to fork, we can eventually make a greater impact and help the farmer, the food producer, the retailer, the wholesaler, and the consumer. We need to better integrate everyone in the chain around the same mindset so we can identify solutions that work for everyone and ultimately achieve the bigger purpose of reducing waste and loss.
The Food Tank Summit is a great example of a way to bring people together, people that represent different parts of the chain and are able to communicate, exchange thoughts, and identify ideas and solutions. There is no change today that can take place at one end that doesn't impact the other end, and the more we work collaboratively, the more we are heading in the right direction.
FT: What is one small change every person can make in their daily lives to make a big difference?
TG:  Everyone can pay more attention to how much food they put into their trash and begin to take steps to change that. There are many things that we take for granted every day because we get used to them over time. By paying attention to what we buy, how we buy it, when we buy it, and how much we buy, ultimately impacts how much food we put in the trash. It's not only about not throwing food in the trash, but it's also about the process leading up to the purchase. We can do more to store food properly, look for products that have a longer shelf life, or even adapt our purchases to match our consumption patterns.
FT: In 10 words or less, if you could put something on a billboard that the entire world would see around our relationship to food/sustainability, what would it say?
TG: Protecting our future starts with protecting our food supply.