Mia Gregerson, a State Representative for Washington State, will be speaking at the Inaugural Seattle Food Tank Summit, titled "Growing Food Policy," which will be held in partnership with the Environmental Working Group, Food Action, Garden-Raised Bounty (GRuB), the Natural Resources Defense Council, and Seattle University's Center for Environmental Justice and Sustainability on March 17, 2018.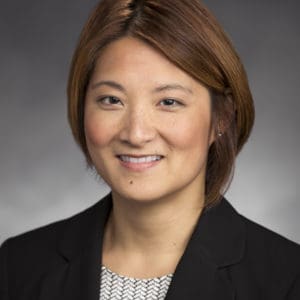 Mia was first appointed to represent the 33rd Legislative District of Washington State in 2013, which includes  SeaTac, Normandy Park, Des Moines and parts of Kent, Burien, Renton, and Unincorporated King County. As a state legislator, Mia has diligently worked to protect voter rights, increase voter participation, reduce hunger, and help local food entrepreneurs. Prior to her service as a State Representative, she served two terms as a SeaTac City Council Member and held positions as the Mayor and Deputy Mayor. Mia holds degrees from Highline Community College and the University of Washington. In addition to her political career, Mia worked as a surgical assistant and business manager in the dental field for nearly twenty years.
Food Tank had the opportunity to sit down with Mia to discuss her work and the necessary role youth must play in the future of farming and agriculture.
Food Tank (FT): What originally inspired you to get involved in your work?
Mia Gregerson (MG): I was elected into office as a City Council Member in SeaTac in 2008. Around this time, a Health Impact Report came out. It found that in King County, and in particular South King County, residents in certain zip codes, including mine,  would live 10 years less than those in other parts of the same county. The reasons had to do with access to healthy lifestyle choices like walkability, street safety, access to healthcare, access to healthy food sources, and high percentages of obesity and diabetes.
FT: How are you helping to build a better food system?
MG: I'm helping make a better food system by working collaboratively with stakeholders, policymakers, and departments to identify what our food system is and how we can better connect resources and align policies to make growth, production, delivery, and sales of food easier, more sustainable, and lucrative. Right now, I am working with a group called the Food Policy Forum. It's a voluntary group of agricultural interest groups, state and local agencies and departments, businesses, hunger and nutrition coalitions, and elected officials working to identify common goals and policy recommendations.
FT: What's the most pressing issue in food and agriculture that you'd like to see solved?
MG: One of the most pressing issues I would like to see solved is the preservation of farming in Washington. This requires maintaining land for farming and making sure there is a next generation of farmers to take the reins. We also have many small immigrant-run farms in less rural areas. These farmers need help to be connected to networks that can help them problem solve, and provide education on how to run a successful business and sell in local markets.
FT: What innovations in food and agriculture are you most excited about?
MG: I am excited to learn how groups, such as local conservation districts, are training volunteers, using social media, and networking with local growers to activate glean teams that help capture extra food production. The cool part is that the gleaning operations partner with local food banks, to teach recipes or provide lessons on canning so that the food is not wasted. If done intentionally, I also think that slowly our farmers in dry eastern Washington can help train small farmers in western Washington about water conservation and how to use new technology to reduce water waste.
FT: What is one small change every person can make in their daily lives to make a big difference?
MG: Understand the land use, comprehensive plans, and zoning codes of their local governments. This is the recipe for what types of food growth, production, and sale of food can happen locally. It also provides a local recipe of how people will come together to enjoy the sale, size, and atmosphere of eateries, markets, and gathering places.
FT: What is the best opportunity for young or aspiring farmers and entrepreneurs to get a foothold in America's agricultural future?
MG: Get as much experience as you can with farming. If you didn't grow up on a farm, then work on a farm. Do an internship. Take courses on agriculture, especially business courses. Get involved in local groups working with farms. Conservation districts, Tilth, land trusts, even food banks, can have connections to local farms. Explore programs at the U.S. Department of Agriculture (USDA). There are several loan and technical assistance programs to help new and aspiring farmers.
FT: How can we best stimulate young people's curiosity about food and agriculture and encourage their participation in building healthier food systems?
MG: I think the curiosity exists among our youth, especially in first-generation immigrant communities. They have a lot to offer and we can learn a lot from them. More intentional partnerships with educational institutions and other year-round NGO's can also really make a difference in providing access to programs that will help teach and employ the next generation of farmers.
Food Tank's 2018 Seattle Food Tank Summit is SOLD OUT! Please join us via live stream on our Facebook Page or FoodTank.com.