Dr. Abdou Tenkouano is the Executive Director of the West and Central African Council for Agricultural Research and Development (CORAF). He is a member of the Steering Committee for the groundbreaking new report from The Economics of Ecosystems and Biodiversity for Agriculture and Food (TEEB AgriFood). He is passionate about improving the nutrition and education of vulnerable populations, such as youth and women.
Dr. Abdou Tenkouano obtained an M.Sc. in plant breeding and Ph.D. in genetics from Texas A&M University. He has worked for the International Crops Research Institute for the Semi-Arid Tropics (ICRISAT), the International Institute of Tropical Agriculture (IITA) and AVRDC-The World Vegetable Center. And Tenkouano served as the Deputy Chair of the Institutional Research and Development Committee for the World Vegetable Center, and led their sub-Saharan, West, and Central Africa programs. He is currently the Executive Director of CORAF.
Food Tank talked with Dr. Abdou Tenkouano about the role of TEEB AgriFood in economizing the food system, reducing food waste, and optimizing the value chain.
Food Tank (FT): What is the most interesting thing you learned from working with TEEB AgriFood?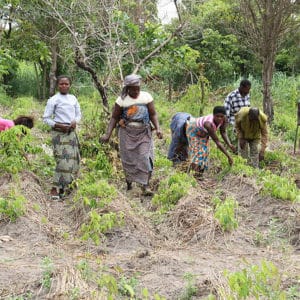 Dr. Abdou Tenkouano (AT): It has been a disruptive experience. I used to look at food and agriculture from a productivity lens, but now I understand that there is much more to consider. For example, looking at our eco-agri-food systems with a holistic framework for valuation and evaluation of flows and stocks. I was taught in school that plants capture carbon dioxide and with water produce carbohydrates to feed large quantities of people. However, the whole economy is a production process and I have learned four aspects of our food system. The first is that people need food, but there is economics in food production and food waste. Some people do not get enough, and that's one aspect I found to be quite disruptive. The second thing I learned was the human economic aspect of food production. There is labor, pain, and a health risk involved with food production, which goes beyond pesticides and other agrochemicals. The third is that food comes from the field and not the supermarket. The economics of using the field to produce the food is more than simply access to the field. It is a complex dimension where you must determine the location of the field and how to make it productive. Although there is a land grab, how we use land to produce food while still having land in a condition to produce more is a vital aspect of sustainability. Finally, the last aspect I discovered is that we need a healthy environment, and the field where we produce food is within the environment, and that's what I call a holistic framework. The environment is our economy.
FT: What is the most significant unintended consequence of our current food system that policymakers, funders, and donors ignore?
AT: The health dimension of the food system is often inadequately or incompletely understood. When you look at the food production and the use of pesticides—something that consumers don't always know about–it changes your view of the food system. We do not realize how livestock are confined in industrial systems or that there is an accumulation of waste, which can pollute soil and water and could affect our larger community.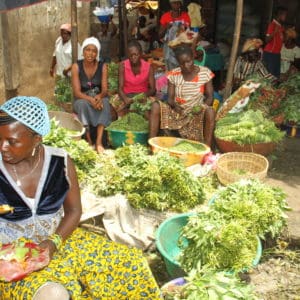 FT: How should science be applied to improve our eco-agri-food system?
AT: Reducing food waste can help reduce the heavy environmental cost of producing more. In sub-Saharan Africa, we produce a lot of vegetables. But any vegetables which are not sold on the day of the market are left, and that food goes to waste. If there were a better way for food to come to market, there would be less food waste.
FT: How will the TEEB AgriFood report be useful in Africa and to organizations like CORAF?
AT: In my opinion, we should be thinking of the whole, rather than looking at a very narrow window of the value chain. In talking about the value chain, I think that the more we can optimize it, the more successful our food system will become. And rather than looking at the whole thing, if we look to optimize the pieces, it would not benefit the whole system, and that's how I why I'm excited about this report.
FT: What do you want people to know most about the TEEB AgriFood report?
AT: The report makes a good case for relating what we eat to the conditions in which it was produced or processed—this report can give people a sense of how their consumptions habits could help in tackling some of the negative externalities of the food supply system. For example, before you buy rice from X, think of all the harms that could have been avoided in reducing the amount of water used, the back pains of the growers etcetera. In the end, it is hoped that you get to enjoy a meal that gives you good health and unleashes your physical and cognitive energies, but that also doesn't harm the people who produced it.
Click HERE to download the TEEBAgriFood report!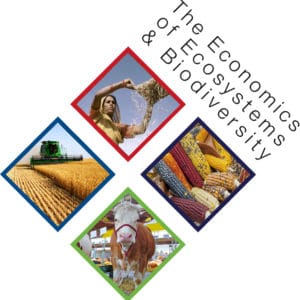 The goal of TEEB AgriFood is to more comprehensively determine the costs, benefits, and dependencies of agriculture and food production. What makes some produce less expensive in most supermarkets is in part the use of cheap—often subsidized—fertilizers and pesticides, but that retail price does not take into account hidden costs like environmental damage from runoff or human impacts on health and livelihood. Conversely, these prices do not recognize the positive benefits created by more sustainable forms of agriculture. To ensure the sustainability of agriculture and food systems, an important step is to account for the side effects, or externalities, through market mechanisms. TEEBAgriFood is creating a framework for looking at all the impacts of the 'eco-agri-food' value chain, from farm to fork to disposal, including effects on livelihoods, the environment, and health. This can help farmers, decision makers, and businesses more explicitly look at the impacts of different practices and policies