Working directly with more than 50,000 small farmers, 2,000 food artisans, and over 50 partners in 23 countries across five continents, Javara sells more than 700 organic and artisan Indonesian food products in its store, retail outlets, export markets, and online. To empower small and rural farmers to develop value-added products, Javara provides training and tools in food entrepreneurship, product packaging, and marketing. At its store, Javara connects interested visitors to indigenous foods with workshops and cooking classes; Javara's product packaging describes the ethical and transparent sourcing of the ingredients, as well as the stories of the farmers and artisans who produce them.
Millions of small, rural, and beginning farmers and artisans across Indonesia continue to struggle to make a living from traditional and organic crops and food products because of lack of resources, access, capital, or knowledge. Javara Indigenous Indonesia, based in Jakarta, focuses on providing creative solutions for problems that local, sustainable farmers face, while preserving and promoting the biodiversity of Indonesian food throughout the value chain. Using the social enterprise, Javara, Fmounder, CEO, and entrepreneur, Helianti Hilman, removes barriers to successful product marketing for Indigenous Indonesians.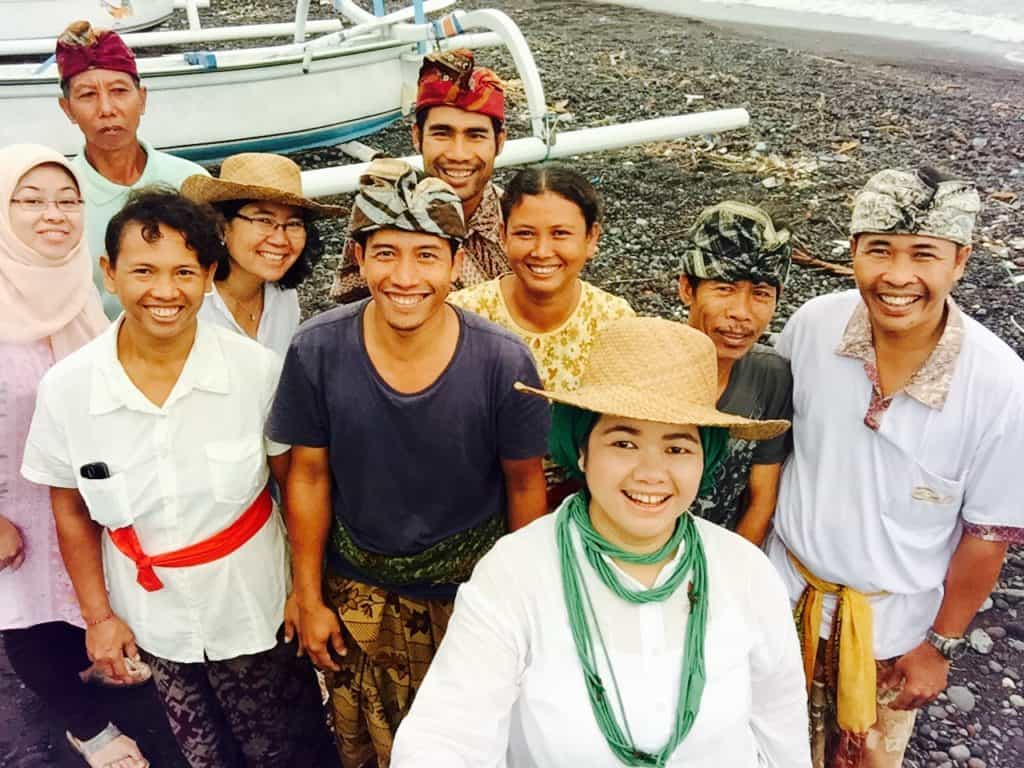 Food Tank had the opportunity to talk with Hilman about her work leading and growing Javara, and her efforts to catalyze the success of small sustainable farmers, producers, aspiring food entrepreneurs, and to preserve traditional Indonesian foods.
Food Tank (FT): What inspired you to start Javara?
Helianti Hilman (HH): It was not by design, it was just serendipity. One time, I was introduced by a friend of mine to a network of Indigenous farmers across Indonesia. They invited me to come and visit their members, and that's when I started to realize the importance of Indonesian food biodiversity. I thought it would be sad for this heritage to be forgotten or lost. That is why I was thinking about how to bring food biodiversity to the market and help revive it through market participation.
FT: How does Javara work with and support its large number of farmers?
HH: We are a company that promotes rural entrepreneurship, so farmers can take the lead and bring forward the wealth of their food heritage to the market. We try to rediscover food with the help of these indigenous farmers. We evaluate the market potential of their ingredients, and then we work with the farmers to bring them to market, whether as-is or new products, such as value-added developments that facilitate the market to adopt food ingredients. Our business model is to be a company that creates companies at the rural level.
FT: How do you select products to sell under the Javara brand?
HH: Normally, we go to the forest, field, or farm, and then identify the edible ingredients, already having the market perspective in mind. I love to travel and cook, and I like to shop for different kinds of ingredients. When I go to the field or the forest, I already have an idea what would be the sexy thing for the market. Then, we collect the samples and we work with a team of food technologists to determine what type of food products we can create from these ingredients. Next, the team works on different prototypes and makes a presentation on the story of the product and its benefits. After we develop the information and prototypes, we hold a focus group discussion where we invite people to participate in food testing and get their response.
Normally, the first network of people that we approach are chefs because they have more intuition about what will be trending and suitable for the market. Usually, we send the samples that we have or products from the ingredients to the chefs. Then, they give us feedback on whether it will be sexy or doable for the market. Once we get their feedback and know which direction we want to go with the product, we go back to the farmers and discuss whether they handle the production themselves or if we will do it for them. From idea to market, it takes between three to six months.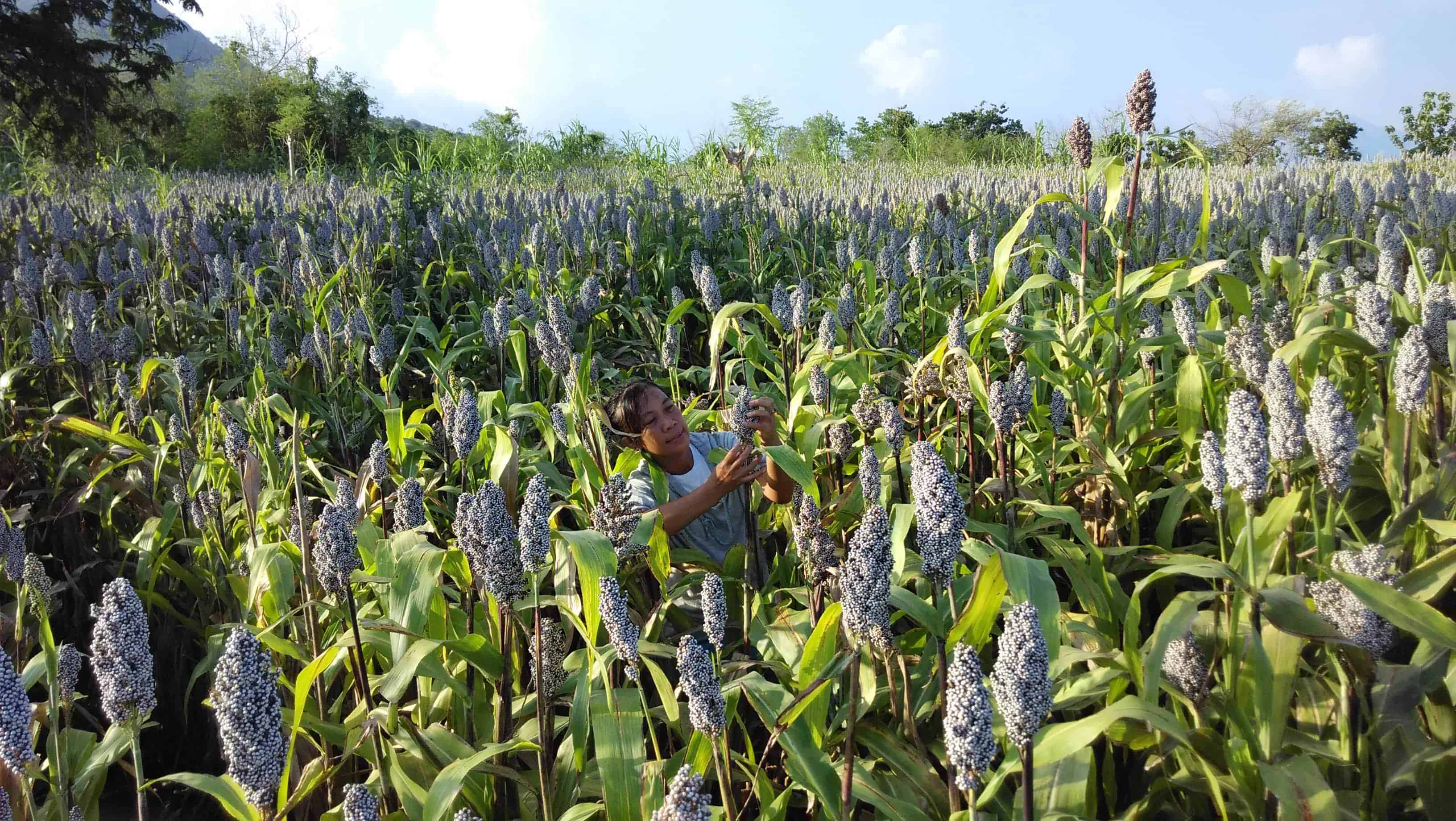 FT: Why has Javara chosen to sell Smart Food like Sorghum and foxtail millet?
HH: Our mission is to preserve the diversity in the Indonesian food market; the more a product is forgotten, the more we are keen to bring it back to the market. We are working with millet and sorghum not because of a particular product, but because of the challenges faced by our farmers who are living in very dry regions with arid land. They are limited on what kind of edible crops they can grow. We have been working with these dryland communities for the last four or five years, and started exploring further options for them. We chose sorghum because it is the most resilient crop that can grow in very dry and harsh conditions. The same is true for millet, and a type of beans that can grow in the drylands. We are also working on different kinds of fruits and nuts. Sorghum and millet are just two of the crops that we are working on in dryland areas.
FT: How does Javara use its branding and packaging to help Indigenous Indonesian farmers?
HH: We pursue branding for Indonesian, healthy, organic, and exotic food. We have the market infrastructure and credibility in terms of market awareness. The farmers are benefitting from us, not only in terms of market access but also access to financing or support, as many of the farmers we work with need grants or donors. Every time donors are looking to support the farmers, they always ask us who will be buying the products. The donors don't want their money to go to waste; they want to make sure the products will reach the market. That is why the credibility of Javara has been helping a lot of communities, cooperatives, farmers, and groups who are interested in different kinds of funding, either from the government or other institutions. Javara is also widely known for nurturing entrepreneurship. Those who are far from the Javara network can benefit from pro bono coaching or mentoring from different experts, including professional chefs. In the case of Javara, unless we bring added value, we do not position ourselves as traders. We only come into the supply chain if we bring value in terms of investing in their facility or working capital. We help them by introducing them to the market.
FT: How does Javara stay competitive with other global food brands while sticking to its principles?
HH: For many years, we tried to find the right formula for that. We've been doing a lot of bootstrapping because we want to stick to our mission and values. At the same time, there is a business reality that we must face. During the last few years, we have started defining our strategy; whereby the Javara supply chain will be focusing more on products that can be scaled up and from which we can build efficiency and competitiveness.
As for Javara's mission of keeping the food industry alive, as well as sustaining the indigenous farmer, we have started creating our own retail outlets. These outlets act as our stage for creating food biodiversity, as well as for the farmers themselves. Javara is focusing on the top ten products that we can scale up and build out for efficiency and competitiveness. To nurture and sustain the indigenous farmers, we are launching the Javara Academy—a school for artisans, to help young farmers, foragers, and fishers to grow into food entrepreneurs.
FT: Could you share more about how the Javara Academy works?
HH: The Academy provides action-based learning. We have three modules. The first is about creative farming, which helps farmers increase their production on small land plots. We, sometimes, even work with farmers who have no land plots. Creative farming is about choosing the rights crops, connecting to the market, and creating value-added products from the farms.
The second module is about food entrepreneurship for the value-added food products. We believe that unless the smallholder farmers create value-added products, there is not much else for them in terms of creating a good livelihood. That is why we urge smallholder farmers to create value-added products that match the market.
The third one is about service entrepreneurship, as we also encourage the farmers to go into agrotourism or have their own coffee shops, as it gives them much more value. Javara Academy is basically providing the skills, the knowledge, the network, and the start-up capital to become food entrepreneurs. Some of their products will be sold at the Javara outlets or in other markets.
FT: What have been some of your most rewarding experiences with Javara so far?
HH:  One of the most rewarding parts is seeing younger farmers, foragers, and fishers becoming interested in our services. When I started Javara nine years ago, every partner that I had was above 55 years old. My father was critical of that, saying, "If you rely on people with ages above 55, you will not have a sustainable business unless there is regeneration for this profession." So, I started to focus more on getting younger generations involved in farming, foraging, and fishery. Introducing the concept of food entrepreneurship rather simply farming seems to have given them a more rewarding and dignifying position within their society. Now, even with the Javara supply chain, about 40 percent of our 50,000 farmers are below 35 years old. This is something quite rewarding despite the fact that Indonesia is losing 500,000 farmers every year.
FT: What have been some of the most significant challenges you have faced with Javara?
HH: Expanding the team will be my number one challenge. We require team members that are really skillful and able to deliver and at the same time have the passion, patience, and empathy to work with smallholder farmers. We are aiming to set up 25 Javara academies across Indonesia and must expand our team in order to do so. We have been setting up our headquarters in Bekasi, which is two hours away from Jakarta, and we have a pilot program on Flores Island. This year, we will be setting up five more academies: three locations in Papua, one location in central Java, and one location in North Sumatra.
Of course, the issue of financing is the other big challenge. Because most of our farmers and supply chain partners don't have access to feasible financing, we have to come up with financial resources. Most farmers rely on Javara to find them working capital, investment, or start-up capital.

FT: Has being a female businesswoman impacted Javara's development?
HH: I don't think there is any negative impact or challenge with me being a female. In Indonesia, especially in big cities, there is a meritocracy basis; in smaller regions where a more male-dominated society exists, there might be some problems. So far, I haven't had many problems. I think Indonesia is unique because it is composed of over 800 ethnic groups with different cultures and ways of doing things. In Indonesia, there are patriarchal, matriarchal, or gender-neutral settings.
FT: What do you envision for Javara in the future?
HH: Given that our mission is to preserve food diversity, I have to find strong and solid market channels for our products, which is why we are expanding our outlets. We plan to expand Javara outlets through a franchising system—not only in Indonesia but also internationally. The outlets are not just stores, but they also provide a holistic experience of shopping, eating, and learning. We have restaurants, coffee shops, and a co-processing kitchen where the food startups (farmers, foragers, fishermen, as well as urban youth) can come and learn how to create products or even rent our facility to do small batch production. By providing this type of "co-working" production kitchen, startups do not have to invest until they are able to get their products to the market.
Our long-term goal is to setup the Javara Academy and the Javara outlets in coordination, as the Javara outlets will serve the Academy. We hope to open 25 academies in the next five years. So far, we have established two, and this year we will be setting up five more.
FT: What changes would you most like to see in the food system, in Indonesia and worldwide?
HH: Indonesia is comprised of a group of islands. We see a lot of indigenous farmers outside of Java struggling to bring their product to the market simply because of the lack of infrastructure and logistical issues. I look forward to seeing equal economic and infrastructural development, including education across Indonesia, not just in Java.
Overall, in terms of both a domestic and international perspective, I think it is important for consumers to be more responsible for what they eat, because what they eat represents the whole supply chain. The more conscious and selective they are about what they eat, the more consumers can influence the supply chain. Understanding traceability and ethical production can have a positive effect on farmers and food producers, especially the small ones.
Click here to see a video of Helianti Hilman discussing some of her interactions with farmers.
This article has been edited for length and clarity.